Adults Regularly Ask for Invisalign in Kalamazoo, MI
December 15, 2016
No Comments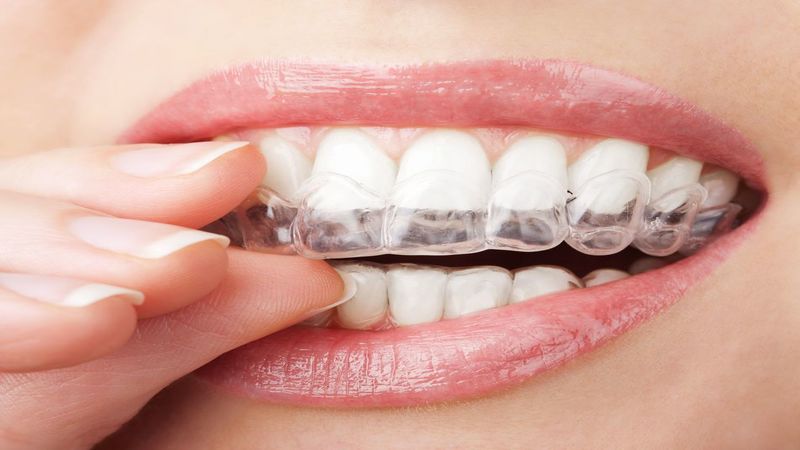 Whether your teeth are misaligned or you need to improve your bite, you can find the solution by opting for Invisalign in Kalamazoo, MI. Dental specialists such as Stephanie M. Busch-Abbate DDS PLC offer this aesthetic teeth-straightening service.
Crooked Teeth Are Not Easy to Clean
Crooked or misaligned teeth detract from your appearance as well as make cleaning teeth a challenge. If teeth are not properly cleaned, then periodontal disease can develop. In turn, you are at an increased risk for bone or tooth loss.
Removable Teeth Straighteners
While conventional braces will straighten the teeth properly, they can be both uncomfortable and less attractive. That is why adults especially do not like to wear them. However, Invisalign clear braces can be worn without any worry that they will be noticed. In fact, these adult braces can hardly be seen. You can also remove the braces if needed. For instance, if you need to remove the aligners to eat or drink, you can easily do so.
Increased Comfort
If you wear conventional metal braces, you may experience scratches on the inside of your mouth. Invisalign braces, however, are both smooth and comfortable. They do not feature any protruding or sharp edges in their design and therefore cause less damage than can be caused by metal braces.
Improve Your Smile in a Shorter Amount of Time
While wearing metal braces can take as long as five years, the Invisalign treatment can be performed in about 18 months. Given the differences, it is not surprising that adults today prefer this type of teeth-straightening technique.
Schedule an Appointment
In order to find out if you are a good candidate for clear aligners, you need to schedule a consultation with your dentist. Some adult smiles may need certain corrections that cannot be facilitated by removable braces. However, tooth-colored braces are still available and can be used to straighten the teeth. Visit Stephanie M. Busch-Abbate DDS PLC for more info.